Inspector Rex
Ursula Empress, Rübenkoppel 1, 23564 Luebeck
To all Radio-and TV-Organizations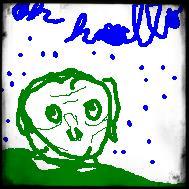 Worldwide
Luebeck, Thursday, 31 October 2002


Inspector Rex and Colleague
Free English tanslation. The Geman-language document you may find here!
Dear Ladies and Gentlemen, Dear Domination!
Today is it once again Thursday, the day at that your Empress has to thunder around, (The German Donnerstag means Thunder day) because yesterday evening my person watched the popular Austrian crime series called "Inspector Rex".
In the action of the film, like probably mostly, the culprit should be found guilty and that also succeeded through a small witness named " Wuffi", a dog, so that the culprit wanted to kill "Wuffi" by a top ax but he then was found guilty by that action, since the inspector had put up for him this trap.
Ha,ha....
However, the absolute highlight of this series was for my person that the inspector said to his sheepdog: "Rex, might be so nice please, and get in the mail for me!"
In the same level your Empress must make it clear to you again, that there is something wrong with you, however indeed!
You are urgently asked to request for various writings of your Empress from the suitable places for which you could ask partially also the health office of Luebeck or the WHO* (Internet Homepages*) to find the way back again slowly indeed in a normal thinking and to be handed over these writings worldwide also via EDP.
Of course you have the possibility to read out some letters via broadcasting companies at the right time.
On behalf of
Empress
and with best wishes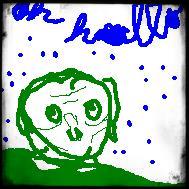 or better with wau, wau and miaouw!
The laughter will still pass to your Empress absolutely if you will send me as an ill society a trained sheepdog as a psychiatrist; with glasses and with an injection.
Then hopefully he comes by bicycle and not by car!
HP: May, 2016
This writing has already been written nearly 14 years ago and has been dispatched via e-mail.
Unfortunately, nobody more has understood apparently the serious contents of the writing. However at the latest if everything comes back at the end of the time, at the latest then still the laughter will pass to all of us!